Utah Renovation Loans
Premier Renovation Loans Specialist
801-694-0903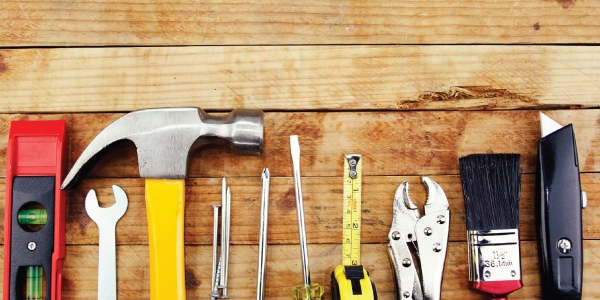 Renovation loans are growing in popularity. Whether the borrower is looking for home improvements large or small, a home renovation loan may be right for them. With a home improvement loan, borrowers are able to finance simple upgrades like flooring or more complex renovation projects like replacing the roofing or adding an extra bathroom to the house. Since the loan is intended for current homeowners or potential buyers who are interested in improving their home, these loans are not available to investors. But the fact that these loans are now in heavier demand, it may be time for you to open this loan program up to your borrowers, if you aren't already.
Home renovation mortgage programs allow buyers to borrow based on what the house is expected to be worth after the home rehab is completed. Homeowners can also use this program to refinance their existing mortgage plus the renovation costs into one loan. While demand for these loans are up, many borrowers are not aware of the programs available to them.
Below are the two most popular Renovation Loans. These loans can be used to purchase or refinance.
FHA 203K: There are two 203K loans, Standard and Limited.
Limited: Up to $35,000 can be borrowed towards improvements to kitchen, bath remodel, replace roof, upgrade heating, replace plumbing, windows, doors and much more. Structural work is not allowed.
Standard: This program will take you beyond cosmetic repairs and improvements and the borrower will be able to perform structural repairs on top of the basic that is available through the FHA Limited program.
Fannie Mae HomeStyle: Very similar to the FHA 203K loan, this loan program is available to use not just on primary residence homes, but will expand into 2nd homes, Condos or Investment properties.
These programs are great for buyers who want to purchase a home but don't have the money to do fix-ups and upgrades to the home after they move in.
Sellers can greatly benefit from these programs also. Seller's may have a home that they are selling that needs some updating, repairs or even a new roof. Seller's can suggest and/or recommend these renovation loans to potential buyers that may otherwise be overlook due to the cost of renovation.
Contact us to see if these program is right for you. Call text at 801-694-0903. Or fill out the contact info below.
Todd Rodocker
Altius Mortgage
NMLS #317650